New Wild Game Cookbook
If you've ever struggled to get your whole family to enjoy a meal built around venison or other wild game, The Weeknight Wild Game Cookbook has exciting venison and wild game recipes based on familiar favorites. From burgers, sliders and enchiladas, to soups, stews and grilled delights, these recipes are easy and approachable, which makes cooking with flavorful proteins more accessible. Join hunter and chef Jenn Danella for page after page of crave-worthy recipes that bring wild game to breakfast, lunch, dinner—even the tailgate. Some of her recipes include: venison and bacon breakfast pizza and venison quiche for breakfast or brunch; triple wild game meatballs and venison cheeseburger mini-muffins for appetizers or tailgate food; for dinner Danella offers venison stuffed pepper soup, Asian wild turkey and "Potsticker" soup. Danella also demystifies basic wild game butchery, so achieving particular cuts is easier. The 176-page hardbound Weeknight Wild Game Cookbook is available from Quarto Publishing Group for $28 US, $38 CA, visit QuartoKnows.com, or call (800) 328-0590.
New Stockman cart makes chores easier - Are projects at your home, hunting land, farm or worksite mounting up? Save time and your back with the new Oxcart Pro-Grade Stockman Lift-Assist and Swivel-Dump Cart. The Oxcart Pro-Grade Stockman is loaded with upgraded features designed to make hauling and dumping storm debris, firewood, fence material, hay, feed, gravel, hunting gear, food plot seed and other chores easier on your back, less time consuming. Boasting an improved load capacity of 1,100 pounds, the cart also features a new, bigger USA-made rugged poly tub that will heap 15 cubic feet of material. Add wood side rails, it will hold over 17 cubic feet of material. Older models were limited to 12 cubic feet. Also, new 4-ply, 15-inch Carlisle tires provides greater traction with minimal turf damage, noise and vibration. These tractor-grade tires have Run-Flat Technology so a liquid polymer self-seals most punctures instantly and permanently. The PRO-Grade Stockman is ideal for building a patio or fence, planting trees, hauling gravel or land materials, filling feeders, maintaining food plots, toting hunting gear or game, cleaning barns, moving firewood, cleaning up storm debris or any other job that requires lifting heavy loads. The PRO-Grade Stockman is available at Home Depot stores for $499 MSRP
Trapper pocket knife - Smith's Trapper Collector Series Pocket Knife is perfect for trimming a knot or cutting a sandwich in half to share with a friend. Designed with input from legendary angler Wally Marshall, aka Mr. Crappie, it is a work of art and a workhorse with satin 420 stainless steel 3-1/8-inch clip point plain edge blade and a 3-3/8-inch Spey plain edge blade. Each blade has a thumbnail nick for easy access and is secured with a reliable slip joint lock. Closed length 4.16-inches. Smooth The handle red bone handle inlaid with mother of pearl and abalone. Brass pins and liners, nickel silver bolsters, and a Mr. Crappie shield assure this limited-edition knife will stand out in any collection, gift box included. Limited lifetime warranty. MSRP $59.99. www.smithsproducts.com.

Quick, easy, no knot leader-to-fly Line attachment - Connecting a leader to your fly line using a conventional knot can result in a bulky knot. These can scare fish when splashing on the water, or get tangled in the rod's guides at the wrong time. One solution to this problem is Al's Fly Line Eyelets. The simple no-knot eyelet removes the need to use a connection knot. Eyelets are easy to use and provide a secure hold, making rigging your fly line simple. You simply insert the eyelet into the core of your fly line – it takes only seconds – to provide a tight-holding loop for attaching your leader. It's secure and won't affect fly presentation. Al's Fly Line Eyelets come in economical 15 packs, in two sizes – Small, for 3, 4 and 5 weight fly lines; Large, for 6, 7, 8 and 9 weight lines. Suggested retail price is $4.99 per pack. Visit https://www.alsgoldfish.com/Fly-Line-Eyelets-p/fls.htm; or call (413) 543-1524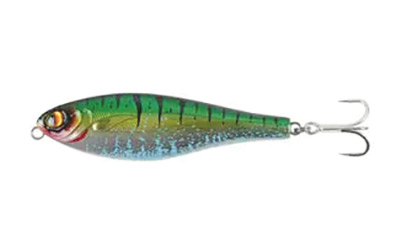 AFTCO's new Blue Fever fishing lures - The AFTCO name is synonymous with the high quality performance in fishing gear, and AFTCO's all-new Blue Fever lures continue this tradition. From shape to colors, these baits are custom designed and ready to fish right out of the box, with no need for re-rigging thanks to oversized split rings and 4X strong hooks. For example, the Blue Fever Swimmer, is unique sub-surface bait was designed to be super easy to fish. Just cast and retrieve and the lure does all the work. With a side-to-side swimming action and beautiful color options, few pelagic fish can resist it. There are two sizes to choose from, fish the smaller size for quantity and the larger size for quality. AFTCO Blue Fever lures are $20 each, MSRP. For more information, visit https://aftco.com/collections/lures or call (877) 489-4278.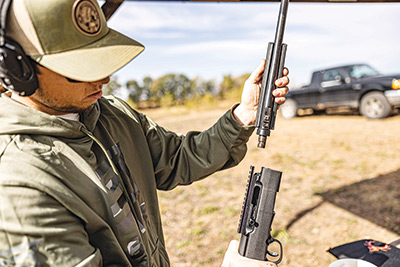 Savage A22 .22 takedown rifle - Savage Arms A22 Takedown .22 rimfire rifle barrel connects and disconnects with just a 1/4-twist offering extremely quick and simple breakdown in a go-anywhere rifle. Separate the 18-inch carbon steel matte black barrel from the stock and action and the 6.3-pound rifle fits in a backpack or duffle. Comes with a 0-MOA Picatinny Rail on the receiver that has a sight channel through the rail so you can also use the open iron sights. Delivers all of the speed, precision and accuracy that Savage A Series semi-autos are known for with a 10-round rotary magazine, user-adjustable AccuTrigger (3-5 pounds of pull and tang safety. Synthetic stock has a storage compartment in the pistol grip and a magazine compartment in the cheek riser. MSRP $479. For more information, go online at: www.savagearms.com; or call (800) 370-0708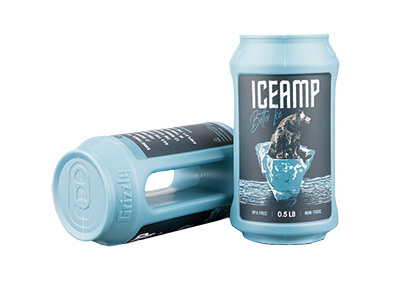 Grizzly ICEAMP packs - extend the longevity of cooler ice. Just place the ICEAMP in a freezer 12 hours in advance, and then place the cold ICEAMP in the cooler with the ice. ICEAMP packs are nontoxic and BPA free. MSRP for four pack $19.99. For more information contact: Grizzly Coolers, Dept. FFG, 1712 Moellers Dr., P.O. Box 336, Decorah, IA 52101; (563) 202-9199; www.grizzlycoolers.com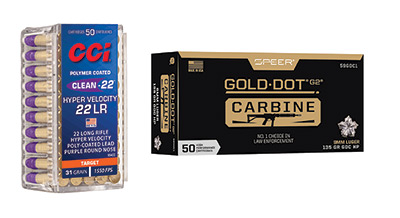 Speer, CCI new ammo - Speer and CCI Ammunition are introducing two new products for 2023, Speer's Gold Dot Carbine and CCI's Clean-22 Hyper Velocity ammo. Speer's Gold Dot Carbine ammo, available in one 135-grain 9mm Luger load, produces ideal velocities through carbine-length barrels and cycles flawlessly. The G2-style, elastomer-filled bullet nose is tuned to produce extremely effective penetration and expansion through common barriers. CCI's new clean-22 .22 LR Hyper Velocity clocks in at 1,550 fps. Its exclusive purple, polymer bullet coating reduces fouling, especially in suppressed rimfires. Speer and CCI Ammunition can be found at dealers nationwide. Visit www.speer.com, or call (877) 426-7849, and www.cci-ammunition.com, or call (800) 948-1356.