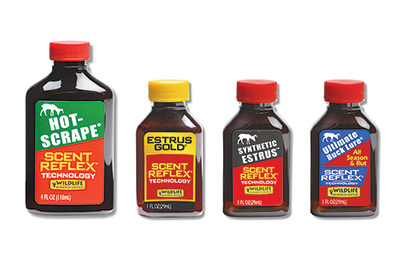 Wildlife Research Center (WRC) has some new, groundbreaking, next generation bio-synthetic scents that create a stronger, richer, more realistic deer attractant. These new technologically advanced formulas are bio-engineered through a proprietary process to simulate the smell and make up of real deer urine. They are also enhanced with WRC's breakthrough Scent Reflex® Technology for an even stronger, more consistent response. WRC says the scents are extra potent, high performance and ultra-realistic, engineered to perform following field testing on wild deer where results really mean something. The products are 100% money-back guaranteed, direct by Wildlife Research Center. The next generation bio-synthetic scents include Ultra-Premium Estrus Gold, Ultimate Buck Lure, Synthetic Estrus and Hot-Scrape; in various sizes, from 1 fluid ounce bottles to 8 fluid ounce sprays. MSRPs range from $7.18 to $27.25. Visit www.wildlife.com or call 1-800-873-5873.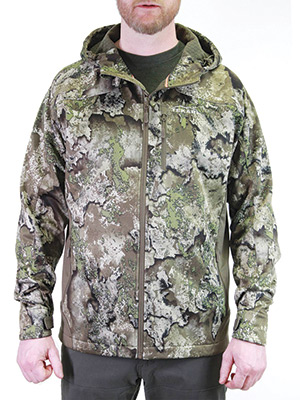 TrueTimber and Walmart are partnering to launch a new camouflage apparel line, Tekari, featuring two new camo patterns. The new lineup offers base layers, shirts, pants, hoodies and jackets. The Tekari line features two all-new TrueTimber camo patterns, Atera and XRC. The introduction of these versatile patterns ensures hunters in every region can find a pattern to help them blend seamlessly into any environment in a hunt. The Tekari StrideFlex Full Zip Hooded Jacket, in TrueTimber XRC, is made from waterproof windproof four-way stretch fabric with a honeycomb fleece lining that allows for freedom of movement and added warmth. The Tekari BoldRun LS Performance Shirt is made from a lightweight four-way stretch anti-odor fabric, comfortable for all seasons. It comes in TrueTimber Atera and TrueTimber XRC. A similar Tekari four-pocket pant is made from water-resistant stretch fabric with reinforced stretch points and comes in Atera and XRC. The base layers, also made from four-way stretch fabric, wick moisture to keep hunters dry and comfortable. MSRP ranges from $19.97 to $64.97, depending on the item. Visit TrueTimber.com or call (864) 472-1720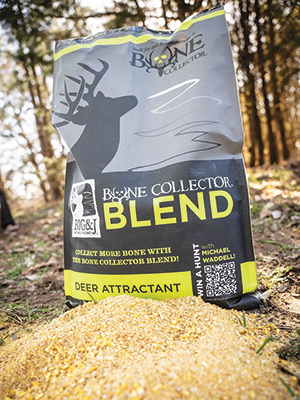 Regardless of why you might want to attract deer – to specific game cameras in the off-season, into closer range while hunting, or offer a nutrition boost to grow bigger bucks and a healthier overall deer herd – Big & J has three new products to keep you covered: the new Bone Collector Series, BB2 Liquid and Cotton Crave. The Bone Collector Blend offers deer three irresistible grains plus the special aroma that Big & J is known for, a secret weapon to keep deer coming in throughout the season. It's available in 20-pound bags, a 20-pound block, or in a gallon bucket. BB2 Liquid can supercharge a feed site with the attractant power of the original BB2. Pour it on the ground or blend it with other feeds to give feeding sites the attractive aroma and taste that Big & J is known for. BB2 Liquid has nutritional value with a protein content of 8% and a fat content of 2%. In addition, BB2 Liquid provides salt, calcium and phosphorus for bone growth. Cotton Crave can make keeping deer coming to a property easier. Cotton seed is a great source of protein, yet hunters have struggled to keep deer coming back to it, Cotton Crave will help deer hunters keep deer coming to their feed sites and, in turn, help them harvest more deer. Cotton Crave is available at Tractor Supply Co. Visit www.bigandj.com, call (866) 210-7781 Or email info@bigandj.com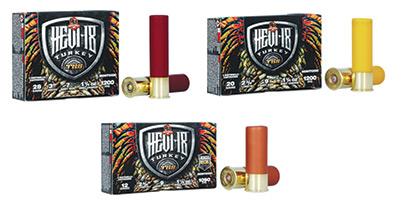 HEVI-Shot is extending its HEVI-18 Tungsten Super Shot (TSS) product line. Four new loads are now offered in 2-3/4-inch, reduced-recoil 12- and 20-gauge loads, as well as two 3-inch, 28-gauge options. HEVI-18 Tungsten Super Shot (TSS) 18 g/cc density pellets in No. 7 and 9 shot offer turkey hunters high pellet counts, long-range lethality and incredibly tight patterns. With the use of TSS, the new reduced recoil 2-3/4-inch loads have less felt recoil yet maintain impressive results downrange. HEVI-Shot's HEVI-18 Turkey product line now consists of a dozen total load options, available in 12-, 20-, or 28-gauge, and .410 bore. The new ammunition comes in five-round boxes, MSRP: $59.99 to $72.99 depending on the product. Visit www.hevishot.com or call (541) 367-3522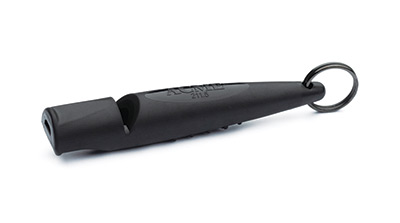 After a large investment and five years of development, ACME whistle experts believe they've created the world's best dog whistle, the ALPHA. The new whistle is 8% louder with crisper sound that has resulted in a 17% increase in range when compared to ACME's original dog whistle. The Alpha incorporates an injection molded body with a rubberized outer cover – the first time these materials have ever been used together to create a whistle. Acme says it's easier to use and creates a wider variety of whistling sounds so owners can communicate with their dogs effectively. It's particularly effective in windy conditions. MSRP is $12. For more information, visit www.acmewhistles.co.uk.


Initially emerging as the one of the finest side-by-sides in its price range, the CZ G2 Bobwhite shotgun offers improvements on its preceding model in nearly every way. As a result of a newly built state-of-the-art manufacturing facility, all metalwork, from actions to triggers to hammers, has gained a level of precision. Improved spring systems resulting in even greater longevity and reliability, and attractive laser-engraved checkering elevated the shotgun's handling and feel on clays and in the field. CZ's Bobwhite is built using Italian barrel steel hand-fit to a CNCed steel action. The Bobwhite's crisp double triggers, walnut furniture and hand-engraved details are befitting a shotgun priced well beyond its base MSRP. The CZ Bobwhite G2 is available in 12, 20, and 28 gauges, with 28- or 26-inch barrels with 3-inch chambers. The G2 features a Circassian walnut stock and English style grip with splinter fore end. It's also in specific sub-models to fit shooters who might need help finding a modern side-by-side without going the custom route. The G2 Southpaw, for example, has a stock specifically shaped to put the left-handed shooter's dominant eye directly behind the rib. MSRP ranges from $799 to $849. Visit cz-usa.com/product/cz-bobwhite-g2/ or call (800) 955-4486.