Magnum Research MLR .22LR SwitchBolt

Magnum Research MLR SwitchBolt comes with a field-reversible, ambidextrous handle installed on the left side of a right-hand bolt, an extremely fast and handy configuration for a right-handed shooter because his trigger hand can stay in place while he charges the rifle. Born of extensive research and development then perfected on the professional speed shooting circuit, the SwitchBolt is an evolutionary extension of the exceptionally accurate, lightweight MLR .22LR rimfire line. Receiver, with integral Picatinny rail, is machined from a 6061-T6 forging then hard coat anodized for an extremely durable finish. Offered with patented graphite barrels, Ultra tensioned barrels, or patent-pending TTS-22 suppressed barrels, all chambered in the 22 Bentz configuration for top accuracy. Stock options include ambidextrous wood or polymer. MSRP starts at $653. For more information go online at: www.magnumresearch.com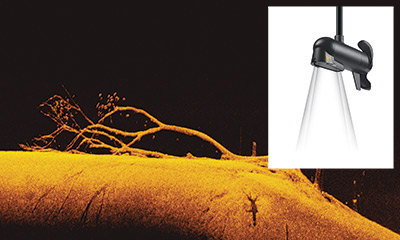 Minn Kota now offers trolling motors with built-in Humminbird MEGA Down Imaging, the first boat sonar to use megahertz-range technology for the clearest, sharpest on-screen images ever seen. The transducer is housed in the motor's indestructible lower motor unit, and the wiring runs up through the composite shaft where it is also protected from wear and tear. With the transducer in a bow-mounted motor, anglers can see what is directly below the boat. As part of the One-Boat Network™, Minn Kota trolling motors with built-in MEGA Down Imaging also feature Bluetooth® and i-Pilot® Link™. Bluetooth compatibility allows anglers to control the motor from their phone with a Minn Kota app and also update software wirelessly. The i-Pilot Link lets them control the motor from the Humminbird unit, the app, or the i-Pilot remote. Automatically follow a contour at a set speed with the press of a button. Compatible with Humminbird SOLIX®, second generation HELIX®, and ONIX models. For more information go online at: MinnKotaMotors.com.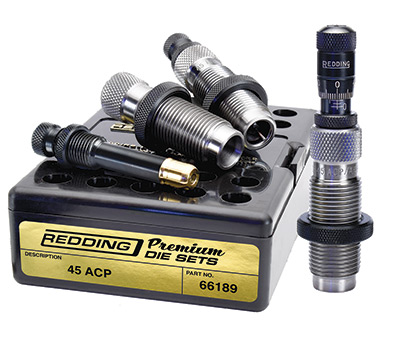 Redding Reloading Premium Die sets now available for 9mm, 40S&W/10mm, 45 ACP, 38 Special/357 Magnum, 44 Special/44 Magnum and 45 Colt. The set mates a Titanium Carbide-sizing die with a newly designed expander die containing a Redding Expander plug coated in Titanium Nitride for surface hardness, lubricity and durability. The coating also reduces brass build up. The expander performs a series of processes as it travels into the case. First, a radius on the base eases entry into the mouth. Then a parallel expander section true's the case for perfect bullet seating with uniform pull and start pressures. A small next step aligns the bullet with the centerline of the case for proper contact with the seating micrometer. Finally, a flare further opens the case mouth so cast bullets do not shave lead during seating. Seating Die with accessory Bullet Seating Micrometer provides precise depth control with a taper or roll crimp for the cartridge. All dies feature enhanced lead-in for ease of use with progressive reloading presses. American-made since 1946. MSRP for Premium Die sets $204. For a copy of the 2018 Redding Catalog, phone: (607) 753-3331; or go online at: www.redding-reloading.com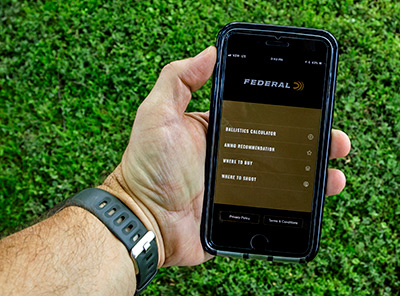 Federal Ammunition enhanced mobile app provides a range of advanced ballistic tools that you can access even while offline. Updated ammo recommendations and user-friendly ballistic calculation makes it easy to pick the best rifle or handgun load, determine its trajectory, and then save the data for future reference. Compatible with Apple or Android smart phones and tablets. For more information, go online at: www.federalpremium.com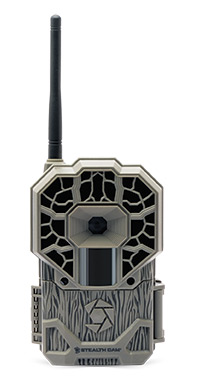 Stealth Cam WX trail camera incorporates the latest in high speed modems for 4G/LTE wireless imaging and high-definition video transmission, and it can be completely controlled with the Stealth Cam Remote APP 3.0 on your phone. Configure all settings, manage transmissions and remotely erase memory cards. Command the camera to take and transmit a test photo. Plot one or multiple cameras on Google Maps. The full-featured 22 Megapixel No Glo camera automatically adjusts IR output to match ambient light for clear images at dusk and dawn. MSRP: $299. For more information, contact: Stealth Cam, LLC, Dept. FFG, 3385 Roy Orr Blvd., Grand Prairie, TX 75050; (877) 269-8490; www.gsmoutdoors.com/stealth-cam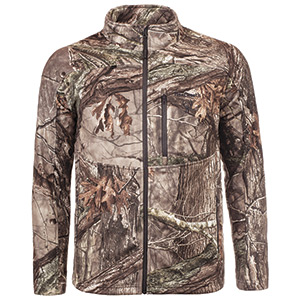 Huntworth In-Velvet full-zip jackets feature a layer of In-Velvet™ low-pile fleece bonded to soft waffle fleece for a combined weight of 350 grams. Durable water-repellent finish assures you stay warm and dry. Inner storm flap, high stand collar with beard guard, and long-tail hem keep cold air at bay. Treated with Microban® antimicrobial for scent reduction. Conveniently located accessible storage with two large zippered side pockets, zippered chest pocket (perfect for phone) and two large interior pockets. Tapered arms reduce bulk and allow unobstructed bow draw. Access hole in the back for attaching a tree-stand safety harness. Exclusive Huntworth Hidd'n camo pattern incorporates photographic depth and detail. In M, L, XL and XXL. MSRP starts at $79.99. For more information, phone (877) 945-6837 or go online at: HuntworthGear.com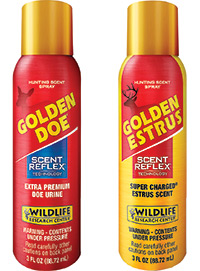 Wildlife Research Center Golden Doe Extra Premium Doe Urine and Golden Estrus Extra Premium Doe Urine now come in High-Output spray cans that deliver up to 25 percent more scent even when upside down. Other spray aerosols may dilute scent with propellants, but our unique Bag on Valve system keeps the scent separate from the pressurized air used to propel it, assuring the highest-quality uncontaminated Super Charged Scent Reflex Technology to get bucks even more fired up. 100% money-back guarantee. MSRP for 3-ounce can $15.99. For more information on the entire line of Wildlife Research Center scents and scent-reduction products go online at: www.wildlife.com.