Magnum Lite Research Ultra 22LR Semiauto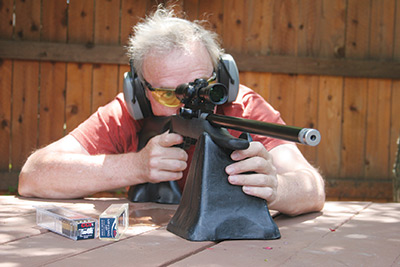 Magnum Research says the new MLR Ultra 22LR significantly outshot other .22 rifles with similar barrels during developmental testing.
We didn't compare our test gun with an arsenal of similarly high-tech rifles, but we did shoot a variety of loads including CCI solid points at 1,070 feet a second, Eley Silhouex solids at 1,085 ft/s, Federal Premium Hunter Match hollow points at 1,200 ft/s, and CCI Mini-Mag hollow points at 1,260 ft/s. The semiauto action cycled all without a hitch. All held five shots at MOA with the new Federal load shooting the smallest group.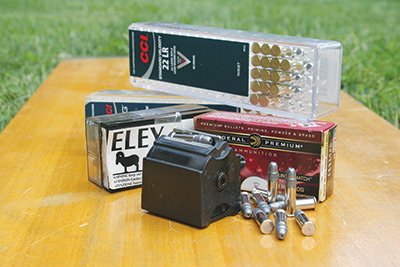 The tension-mounted steel inner barrel is housed in a black anodized aluminum outer barrel that floats in the stock. A proprietary material strategically located on the inside liner acts as a heat sink to cool the barrel and maintain accuracy during fast follow-up shooting. After checking a five-shot group, we emptied the 10-round magazine with five more faster shots, and with the exception of one high-speed Mini-Mag flyer, the 10-shot groups were still just ragged holes.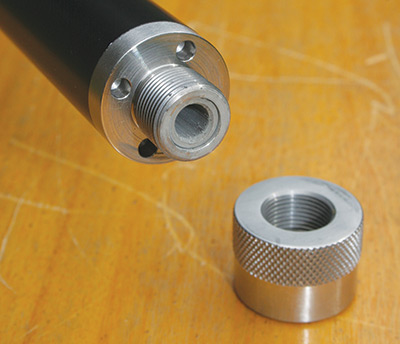 Bentz chamber optimizes semiauto accuracy. Ruger 10/22® trigger group and rotary magazine with extended release. Weaver-type scope rail is integral to the forged aluminum receiver. Lightweight polymer stock with ambidextrous thumbhole and raised comb for scope sighting. Screw off the muzzle cap and you can screw on a suppressor—no gunsmith alteration required, and a spokesman said the company is testing an internal baffle suppressor that will fit entirely inside the outer barrel. Length of pull 13-5/8 inches. Overall length 36-5/8 inches; total weight 4.5 pounds. MSRP $596. Contact: Magnum Research, Dept. FFG, 12602 33rd Ave. SW, Pillager, MN 56473; (508) 635-4273; www.magnumresearch.com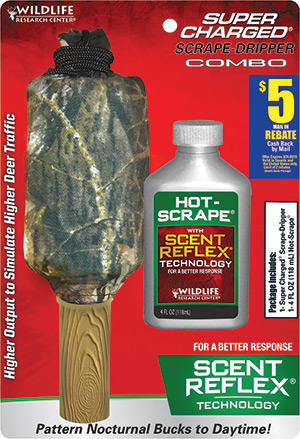 Wildlife Research Center Super Charged Scrape-Dripper is perfect for the hunter who likes to simulate intense scrape activity and really whip-up the bucks. Puts out a whopping 4 ounces of scent in 7-10 days, dripping only by day, not at night, to condition bucks to visit during hunting hours. Scrape hunting is one of the most effective ways to harvest trophy whitetail bucks, and pairing the Super Charged® Scrape-Dripper with our Hot-Scrape® scent takes it to a whole new level. This premium synthetic scrape scent is enhanced with proprietary Scent Reflex® Technology for stronger, more consistent responses. Hits several appeals with fresh scraped earth and territorial musk scents. 100% Money-Back Guarantee. MSRP (with Hot-Scrape Scent) $26.99. To learn more go online at: www.wildlife.com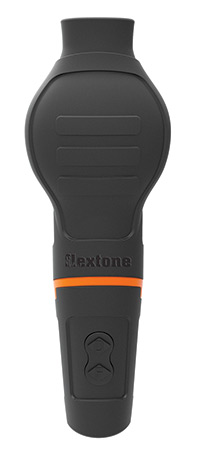 Flextone Whitetail Freaks Grunt'R with Inflection Chamber Technology produces a full range of realistic deer sounds with virtually unlimited inflection. After air is blown over the reed, sound waves enter a chamber the hunter can compress, expand or bend to instantly change how the calls sound. Makes incredibly realistic buck grunts, roars and snort wheezes. Cut off the airflow to imitate the exhausted sound of an out-of-breath buck. Easy-to-use Tru-Touch Buttons also let you produce perfect doe and fawn bleats. MSRP: $19.99. To learn more go online at: www.FlextoneGameCalls.com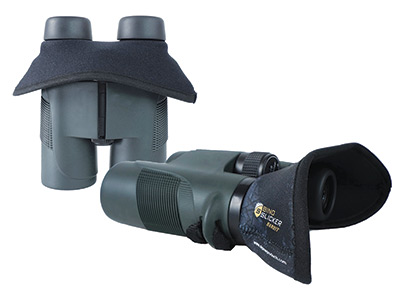 Alpine Innovations Bino Bandit gives binoculars a functional face-lift with high-quality neoprene eye shields that easily stretch over the eyecups of any binoculars to comfortably protect eyes from glare, wind and weather while also reducing eye strain. When not in use folds down to accommodate a harness or to fit in an existing binocular case. MSRP $15.99. Contact: Alpine Innovations, Dept. FFG, 275 North 950 East, Lehi, UT 84043; (801) 766-4994; www.alpineproducts.com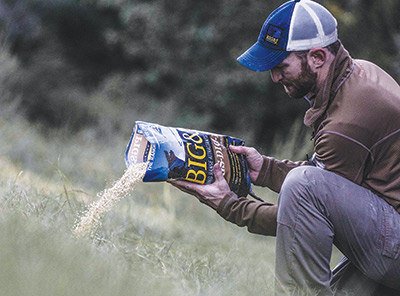 BIG&J Pigs-Dig-It and Hogs-Hammer-It attractant scents create instant hog-hunting hot spots. Pigs-Dig-It granules draw hogs from far away with a super-stinky old cheese smell. Hogs-Hammer-It is the liquid version of the world's nastiest stink bomb. While you probably won't dig the smell yourself, you'll be grinning when you drop the hammer on wild pigs that simply cannot resist it. Pour on the ground, a stump or feed pile to create long-lasting attraction. Carefully formulated with the best ingredients. Pigs-Dig-It 5-pound bag MSRP $10.99; Hogs-Hammer-It half-gallon jug also $10.99. Contact: BIG&J, Dept. FFG, 208 N. Wheeler, Grand Island, NE 68801; (866) 210-7781; www.bigandj.com