Sea Eagle Pro Inflatable Sport Kayak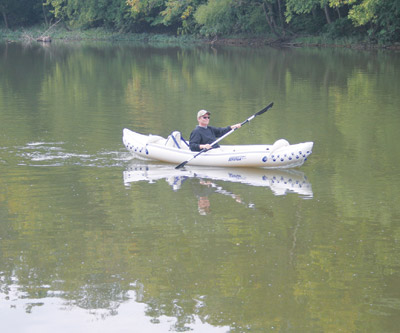 Sea Eagle touts their inflatable sport kayak as stout and stable enough to carry two adults and all of the gear for a week of fishing and backwoods camping. The deflated kayak and seats, two take-down paddles and pump all fit in a single shoulder-strap bag that one man can pack down the trail.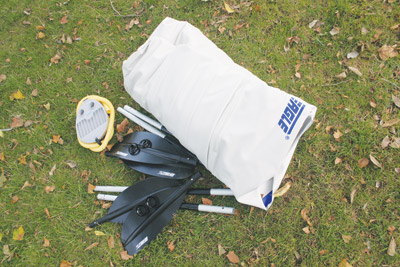 We took the SE 370 Pro model to a shallow river, assembled it for the first time and then inflated it using the foot pump that comes as standard equipment. It took less than 15 minutes.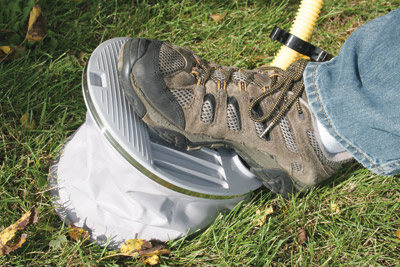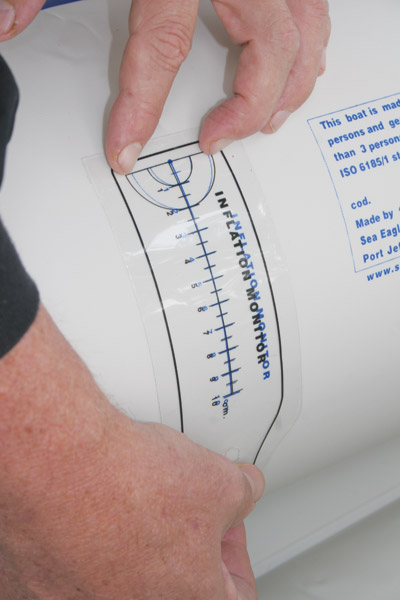 Once it was fully inflated, the I-beam floor, 9-inch tube sidewalls and lash-down spray skirts combined to make a rigid craft that was easy to launch and paddle by myself. It slid over rocks without hanging up, and a pair of fin-like skegs on the bottom kept it tracking in a straight line.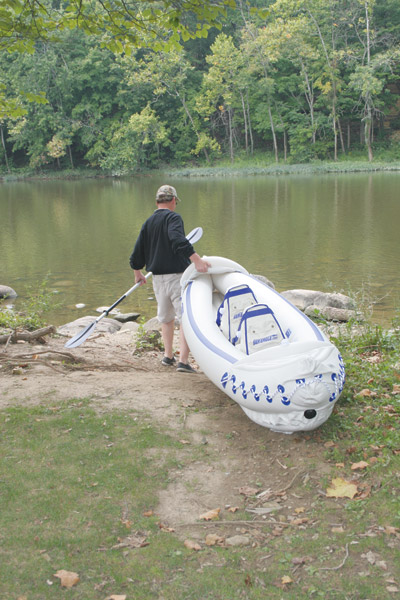 Next, we took it to a lake where a second paddler climbed in the back seat. We headed out across open water into a 20-knot headwind, making decent time with two of us paddling. The hull sliced through motorboat wake, and even when we let the waves hit us broadside, the craft did not feel "tippy."

Sea Eagle Sport Kayaks come in two models. The 370 measures 10 feet 8 inches inside length and is rated for three adults or 650 pounds. The skin is 38 mil PolyKrylar, a tough PVC material formulated to resist UV rays, mold and mildew. The seams of five separate air chambers are welded with 10,000 volts of electricity to fuse materials together so that nothing leaks. The 330 model is similarly constructed only smaller at 9 feet 6 inches inside and made a little lighter with 33 mil PolyKrylar instead of 38 mil. The 330 is rated for two adults or 500 pounds. Both the 330 and 370 are rated for up to class three whitewater.

The complete SE 370 Pro Kayak Package, including two deluxe seats, two disassembled paddles, foot pump and miscellaneous accessories, weighed less than 50 pounds in the carry bag.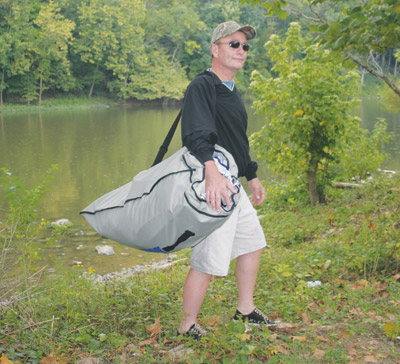 The SE 370 Pro Package is now on sale for $319 on the company website; comes with a 180-day risk free trial and also a 3-year warranty. Sea Eagle offers an extensive line of inflatable watercraft. Contact: Sea Eagle, 19 N. Columbia St., Suite 1, Port Jefferson, NY 11777; (800) 748-8066; www.seaeagle.com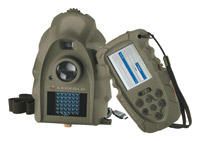 Leupold RCX™ Trail Camera System comes with a hand-held USB Controller/Viewer that can be used to download and view images on the spot; no need to remove a photo/SD card and check it later with another device. With the controller/viewer, you get real-time alignment of the camera view and also access to all program settings without opening the camera or removing it from the mount. Plugs directly into the camera and also plugs into your personal computer USB port to download images at home. The camera takes high-resolution color images during the day and infrared images at night. There is also a video/audio option. Wide-angle 54-degree lens; 45 degrees of heat/motion sensing coverage to a range of 45 feet. Dual Sensor Technology also provides 10 degrees of sensing coverage out to 90 feet, and both of these sensor options can be activated at the same time. The silent shutter has "blink-of-an-eye" trigger speed (less than 1 second) and extremely fast recovery time—after taking a photograph, the camera is ready to take another in two seconds or less. The RCX camera will operate continuously for months at a time on eight AA lithium batteries; AA alkaline batteries also work. RCX camera and controller/viewer can be purchased separately or in system kits. The RCX-1 System Kit includes the camera, controller/viewer, 12-volt cable, car adapter, home adapter, USB cable, AA battery pack cartridge tray (batteries not included), lithium-ion battery (for the controller/viewer), six hex standoffs for mounting and a mounting strap. The RCX-2 System Kit offers the same items plus a lock-down security plate. For more information, contact: Leupold & Stevens, Inc., Dept. FFG, P.O. Box 688, Beaverton, OR 97075-0688; (800) 538-7653; www.leupold.com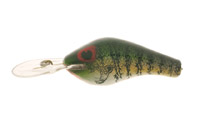 Poe's Super Cedar in Bull Bluegill finish triggers strikes from the most particular bass. The Super Cedar, one of the most popular wood crankbaits of all time, comes in two sizes, both made from California cedar to produce a natural swimming action that no other wood or plastic crankbait has ever been able to replicate. The Poe's 300 dives to 8-12 feet and the larger 400 dives 10-16 feet. Contact: Yakima Bait Co., Dept. FFG, P.O. Box 310, Granger, WA 98932; (800) 527-2711; www.yakimabait.com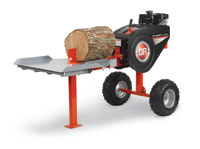 DR Power Equipment RapidFire™ Log Splitter makes ordinary hydraulic log splitters obsolete by replacing the hydraulics with a powerful rack and pinion system that delivers overwhelming speed and power to the task of splitting logs. The engine spins two 74-pound, cast-iron flywheels to generate and store tremendous energy that is unleashed in a sudden burst, hurtling the log into the splitting wedge. The RapidFire splits a log in 1 second then automatically returns to the starting position within three seconds. Less maintenance because there's no hydraulic fluid to leak, spill or replace. Available with manual- and electric-start. Optional steel work table lets you keep split wood within easy reach for re-splitting or stacking. As an introductory offer, DR will extend their standard 6-Month Hands-On Trial to 1 full year for RapidFire splitters purchased during 2011. This means if the buyer is not 100-percent satisfied for any reason, he can return within one year of the ship date and get a complete refund less shipping and handling costs. Two-year commercial warranty also offered. Contact: DR Power Equipment, Dept. FFG, P.O. Box 25, Vergennes, VT 05491; (800) 687-6575; www.drpower.com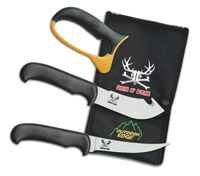 Outdoor Edge Cutlery Skin n' Bone lightweight 4-piece combo pack is ideal for field dressing, skinning and deboning big game. Includes a 4.8-inch Boning/Fillet Knife, a 4.25-inch Gut-Hook Skinner, and a Tungsten Carbide Sharpener to keep the edges razor sharp. Nylon pouch converts to a belt scabbard with snap-in knife sheath for easy removal and cleaning. Total weight 14.8 ounces. Suggested retail $46.95. Contact: Outdoor Edge Cutlery Corp., Dept. FFG, 9500 W. 49th Ave. #A-100, Wheat Ridge, CO 80033; (800) 447-3343; www.outdooredge.com
FUR-FISH-GAME New Products Archive