Comstock Live Trap
With Swing-Bar Trigger & Spring-Powered Doors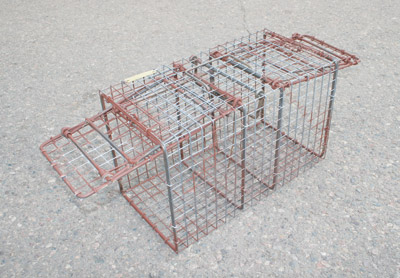 According to the company, the Comstock Live Trap makes the capture of common target animals a near certainty by combining a swing-bar trigger system with fast-closing spring-powered doors.

The trigger system includes two sets of wires (four wires in all) that extend into the trap and function much in the same manner as the trigger on a bodygrip trap. An animal cannot pass through without hitting the wires, and unlike the pedal trigger in a conventional cage trap, the animal cannot reach over or step over to steal a bait, either. The trigger can be adjusted for heavy tension or light tension.
Unlike conventional gravity-operated doors, the spring-powered doors literally push the animal into the cage when the trap fires. The animal can't back out from underneath the door, nor can it "beat" the closing door with quick reaction time.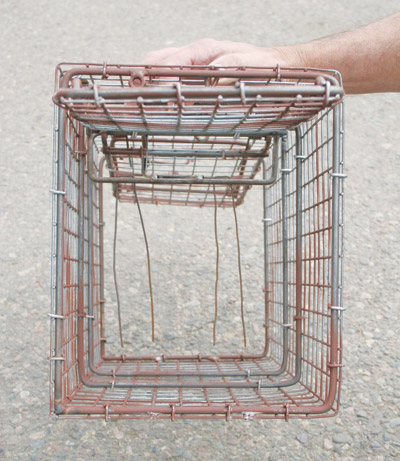 With both doors set open, the trap provides an inviting passageway for the animal, yet the four trigger wires completely cover the opening.

Both doors of the two-door trap can be set open to create a tunnel effect. Can be set at burrows, crawl-unders, on trails and in other blind locations because the animal sees through with nothing blocking the way. May even be used as a chimney trap for nuisance pest animal control work. Or, one door may be left closed and a bait placed in the back of the cage in the conventional live-trap manner.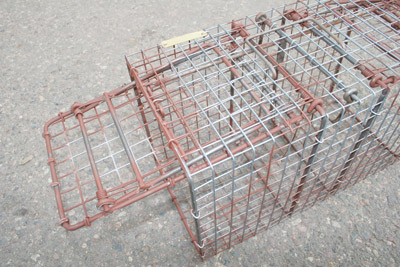 When the powerful spring-activated door closes, it literally pushes the animal into the trap. Then a locking system assures the door stays shut.

The trap will fire in any position, even set upside down. Spring-powered locking bars hold the doors securely once they close, and the doors will not come open even if the trap is rolled.

The unique trigger allows an animal to enter farther before the trap fires. This, combined with the powered doors pushing the animal into the trap, mitigates the need for a long cage.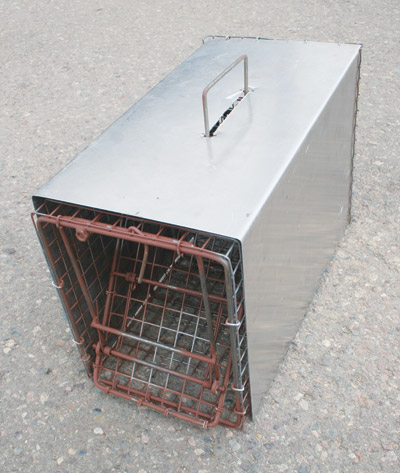 An optional solid cover comes in handy for transporting live skunks, and the cover also may be used as a tunnel extension for the trap itself.

The compact 18-inch size is not only easy to transport, it is also more adaptable to situations in the field. Ideal for skunks, woodchucks, and similar-size animals; also available in 24-, 30-, 36-, and 48-inch lengths for larger animals.

Quarter-inch rod framing in the doors and all critical areas make the trap rigid and strong. Also offered with a built-in nose cone with three entrance options, one on each side and one in the rear. These entrances may be opened or closed as necessary, making the trap even more adaptable. Optional solid metal cover for transporting live skunks also may be used as a tunnel extension for the trap. For more information, contact: Jim Comstock, 125 Washburn Rd., Gansevoort, NY 12831; (518) 792-2371; jimjudy2(at)gmail.com
***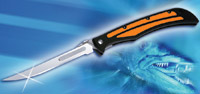 Havalon Baracuta Quik-Change replaceable-blade fillet knife never needs sharpened. Designed for filleting fish, but also comes in handy for deboning big game. The 5-inch Quik-Change blades are made from micro-honed Japanese stainless steel. Black military-grade Zytel plastic handles. Overall length 11 inches. Open-frame and dishwasher-safe for easy cleaning. Removable pocket clip; ambidextrous thumb studs. Contact: Havalon, Dept. FFG, 3726 Lonsdale St., Cincinnati, OH 45227; (800) 638-4770; www.havalon.com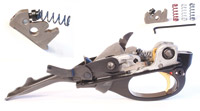 Timney 870 Trigger Fix works with all Model 870 shotguns, providing a clean, smooth, fully adjustable trigger pull. Includes a sear, three different pull-weight springs, and a hex head wrench. Simply choose a spring (light, medium, or heavy) and then fine-tune the pull weight with the hex head wrench. Whether you are a slug gun hunter, turkey fanatic or trap shooter, the Timney 870 Trigger Fix will allow you to become more accurate with your pump shotgun. Lifetime warranty; proudly made in the USA. For more information, contact: Timney Triggers, Dept. FFG, 3940 W. Clarendon Ave., Phoenix, AZ 85019; (866) 484-6639; www.timneytriggers.com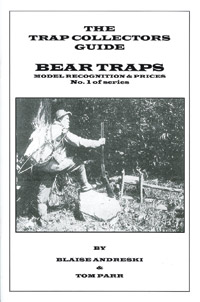 Trap Collectors Guide - Bear Trap Edition contains valuable information and current prices for most bear traps made from 1850 to the present. Includes detailed histories of the manufacturers and an in-depth look at each model, with specific information pertaining to springs, chains and pans. Full-color photos clearly show the details. There is also a section on care for antique traps. For advanced or beginning collectors, or any outdoor enthusiast who has an interest in bear traps. Written by well-respected and knowledgeable trap collectors, Blaise Andreski and Tom Parr. First in a series of Trap Collector Guides. Contact: Blaise Andreski, Dept. FFG, 582 Pentoga Trail, Crystal Falls, MI 49920; (906) 265-3958.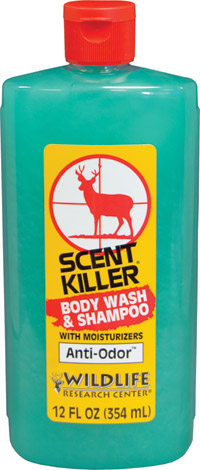 All-in-one Scent Killer® Body Wash & Shampoo brings human odor levels down to a point so low it does not alarm deer and other animals. Wildlife Research Center® Anti-Odor™ unscented formula attacks human odor with concentrated long-term effectiveness. Yet the moisturizers in the new Scent Killer Body Wash & Shampoo are gentle on your skin. Wash your entire body and shampoo hair with the Body Wash & Shampoo. Afterwards, thoroughly dry with a towel that has been washed in Scent Killer Clothing Wash. Then use Super Charged® Scent Killer® in the field. It has been found to be over 99 percent effective at stopping replicated human odors, in testing at Rutgers University. Money back guarantee. Contact: Wildlife Research Center, Dept. FFG, 14485 NW Azurite St., Ramsey, MN 55303; (800) 873-5873; www.wildlife.com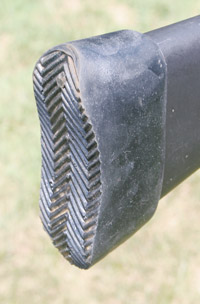 Riecken's Shooter's Friend Recoil Pad lets you enjoy flinch-free shooting, whether it be one shot at an elk with a magnum rifle or 400 rounds of trap with a shotgun. The high-tech visco polymer material absorbs 70 percent of impact and also has a low abrasion factor. First developed to absorb the shock and shear of insoles and orthotics. Protects not only the shooter's shoulder but also the stock of the gun. Will not harden or get brittle with age; always easy on, easy off. Won't harm gunstock. Contact: Foot Comfort World, Dept. FFG, 5115 Oak Grove Road, Evansville, IN 47715; (812) 476-8006; www.footcomfortworld.net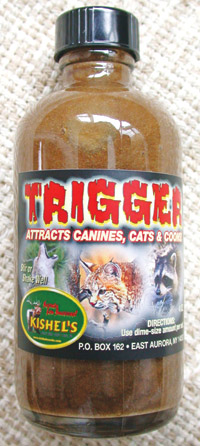 Trigger is a compelling new lure for dedicated predator trappers. The result-proven, multi-blend enriched odor creates one of the most intriguing smells known to attract canines, cats and raccoons. Unmatched in season-long performance. Freeze-proof in the coldest winter. Contact: Kishel's Quality Animal Scents & Lures, Dept. FFG, P.O. Box 142, East Aurora, NY 14052; (716) 652-8953; www.kishelscents.com
FUR-FISH-GAME New Products Archive