Bullet Bobber — Castable Mini Planer
Change Direction with a Flip of the Rod Tip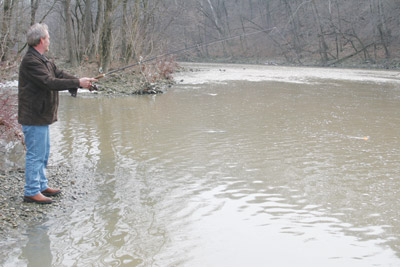 The BulletBobber castable mini planer has a keel that pulls trolled baits out and away, same as a full-size planer board. Unlike a planer board, the BulletBobber also has a keel on top and is balanced in such a way that a practiced angler can make it flip over with a flick of the rod tip. This puts the top keel on the bottom underwater, and more importantly, also reverses the angle of the line attachment, which reverses the direction the BulletBobber takes the line. Instead of pulling away from the boat, the BulletBobber now tracks in toward the boat. With a flick of the rod tip, the fisherman can reverse direction again, as often as he likes.

This ability to change tracking direction from afar can be used to present baits and lures in novel ways. Direct a bait to a weedline and then make it pull away right before it snags. Maybe "swim" a bait under a dock and then back out again.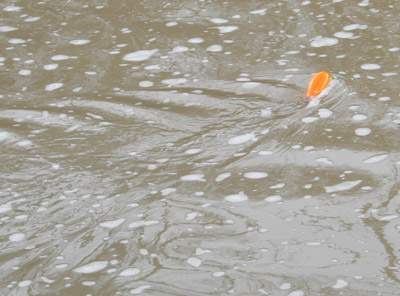 Because the BulletBobber also casts, you don't need to troll it. Cast where you want and then use the directional tracking to work the water. When fishing a stream, you can make it track back and forth across the current flow, fishing a wide swath of water without retrieving at all.

We tested the BulletBobber in a dam tailrace that offered fast current, slow current, and still pocket water. Once we got the hang of flipping the bobber over to change tracking direction, it pretty much worked as claimed.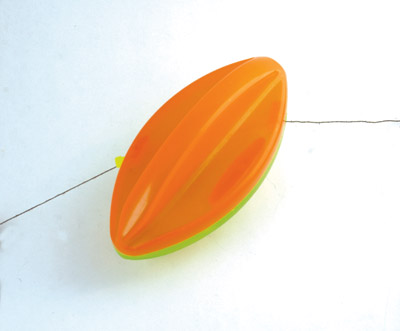 The line can be pegged at the bobber to fish shallow or rigged same as a slip bobber to fish deep. Offered in four sizes and also in combo packs with a chart to help new users pick the right size BulletBobber for the weight of the lure or bait rig. Optional glow sticks for fishing at night. If not satisfied, return within 30 days for a full refund. Contact: BulletBobber Enterprises, Dept. FFG, 3586 Wadsworth Rd., Norton, OH 44203; (330) 825-0479; www.bulletbobber.com
***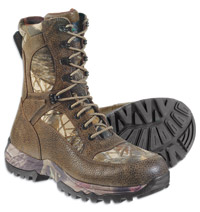 RedHead® Ridge Tracker II Insulated Hunting Boots keep your feet dry no matter what, thanks to a 100-percent waterproof lining, waterproof full-grain leather and 1000 denier nylon upper. Insulated with 400-gram Thinsulate Ultra to keep feet warm in winter yet not leave them sweating spring and summer. With a removable Poliyou® orthotic insole, a supportive nylon shank, a compression-molded lightweight EVA midsole, and durable molded rubber outsole, this boot is built for all-day comfort. Available in Mossy Oak® and the new Break-Up®/Brown Leather, men's sizes 7-14. Contact: Bass Pro Shops, Dept. FFG, 2500 E. Kearney, Springfield, MO 65898; (800) 227-7776; www.basspro.com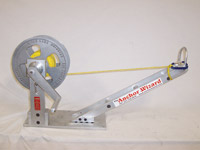 Anchor Wizard allows precise boat positioning. Pull the reel handle back a half-turn to release the anchor rope at a controlled rate. Move it forward a half-turn, and a drag locks the reel to fix the anchor and boat position. To safely and quickly stow anchor weighing 30 pounds or more, simply turn the hand crank. Stay warm and dry with no worry about the rope slipping through cold, wet hands. Because of the clutch system, the reel handle does not spin when the anchor is falling to bottom. Made from anodized and forged aluminum, the product relies on a ball-bearing, slip-clutch drive that is precision-machined for years of use. The wide spool holds up to 400 feet of 1/4-inch diameter rope. Different spool sizes permit retrieval rates as high as 3 feet for each crank of the reel. Mounting options include permanent attachment to boat seats or sides. Portable Junior model even clamps to the gunnels of small boats or canoes. Patent pending. Limited lifetime warranty. Contact: Anchor Wizard, Dept. FFG, 14883 90th Ave., Evart, MI 49631; (888) 808-8999; www.anchorwizard.com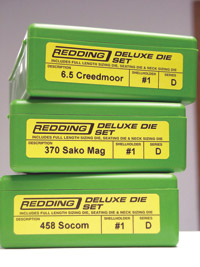 Redding Reloading Equipment has added die sets for the .370 Sako Magnum, .458 SOCOM, and 6.5 Creedmoor. The new cartridges have major factory support and have become favorites with the shooting public. Those seeking dies for a truly unique or obsolete cartridge should contact the Redding Custom Die Center in the company's Engineering Department. Redding continues to produce "custom" die sets, requiring only a chamber reamer drawing or five fired cases to quote the cost of dies for virtually any caliber and firearm, as long as it can be made with a 7/8 x 14 TPI die body. Prices depend upon the complexity of the chambering and needed tooling. For more information and a current catalog, contact: Redding Reloading Equipment, Dept. FFG, 1089 Starr Road, Cortland, NY 13045; (607) 753-3331; www.redding-reloading.com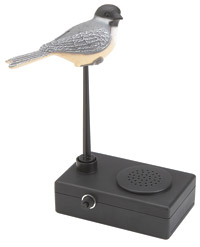 Edge By Expedite Prowler Bait with Digital Caller provides irresistible action and sound for coaxing critters (especially cats) into cage traps. Call unit sits under the trap and the birdie (decoy) sits atop, whirling and spinning as the unit chirps. Decoy is designed to separate easily when a trapped cat looks for revenge. Requires 4 AA batteries, not included. Contact: Edge By Expedite, Dept. FFG, 906 Dominion Dr., Hudson, WI 54016; (715) 381-2935; www.edgebyexpedite.com
FUR-FISH-GAME New Products Archive