with Mitch Cox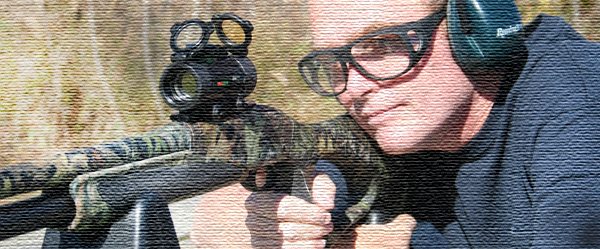 CWD Confirmed in Pennsylvania Deer
The first known case of chronic wasting disease in Pennsylvania was confirmed last month in a doe that died at a 10-deer "hobby" farm in Adams County. To try to prevent the disease spreading, state officials immediately quarantined the farm and ordered the remaining deer put down. Before that could be done, however, one of the deer escaped into the wild. Then a second deer at the farm tested positive for CWD.

Over the preceding 14 years, the state had tested samples from 38,000 wild deer and elk without finding a single infected animal, and officials initially responded by stressing that the diseased deer was a penned animal.

"To date, CWD has not been found in Pennsylvania's wild deer," a release quoted Carl Roe, game commission executive director. "Concerns over CWD should not prevent anyone from enjoying deer hunting and consuming meat from healthy animals."

While that may be true, in addition to expanding the quarantine to 27 deer farms in 16 counties, officials decided to test every hunter-harvested deer within 600 square miles.

As a lifelong deer hunter in neighboring Ohio, I am not sure how I feel about any of this. I am glad that the disease has not been found here, glad that Pennsylvania is trying to contain it. But it feels like only a matter of time. CWD already had been confirmed in wild deer in West Virginia, another neighboring state. Since the disease was first diagnosed in a captive mule deer in Colorado in 1967, it has been found in two-dozen states and Canadian provinces.

CWD is always fatal. There is no treatment, no vaccine. Symptoms include wasting (severe weight loss), excessive slobbering, stumbling and trembling.

The big plus is that decades of research have found absolutely no evidence that CWD infects animals outside of the deer family — including human beings. And while alarmists speculate that the disease could mutate into something that could infect people, the truth of the matter is CWD poses no real-world health risk to anything but deer, elk, and moose.

The most frustrating thing in all of this is the way the spread of CWD has been accelerated by people transporting infected animals between deer and elk farms. Biologists still are not sure exactly how the neurological disease spreads, but they know it is infectious and most likely passes through contact between animals and also through ground contaminated by infected saliva, feces or urine.

Pennsylvania's first confirmed CWD-infected deer was only three years old when it died, yet it already had lived at three separate farms. Thirteen states have confirmed CWD only in captive deer, and most states where it is found in the wild trace the spread back to infected animals at deer and elk farms. The big problem with stopping the spread of the disease at deer farms is there is no practical screening test, and infected animals may not show any outward symptoms for years.

It may be tempting to blame "someone" for not doing more, but I suspect nothing short of enforcing a quarantine at every captive deer and elk facility in North America would have been effective, and it's way too late for that.

In general, much about CWD remains puzzling. A massive campaign to stop the spread of CWD in Wisconsin is failing. Yet New York appears to have effectively prevented the spread of CWD. Two deer at a captive-breeding facility in New York tested positive in 2005, two wild deer in nearby woods subsequently tested positive, and just when it looked like things were going badly, years of testing thousands of deer turned up no more CWD. In 2010, the state ended its special containment effort and went back to routine statewide testing.

No one really knows why New York's effort appears to have worked while similar efforts have failed elsewhere.

I plan to keep on hunting deer as before. I will be mentoring my daughter on her first deer hunt next week, in a county that borders West Virginia. I will teach her to follow the same common sense approach I take to avoid getting sick when handling animals: wear gloves when field dressing and skinning, wash up when done, and don't shoot any animal that appears to be sick or acting oddly.

That won't prevent me shooting and eating a deer that is infected but not showing outward signs. However, there is absolutely no evidence that I will get sick if I do, and decades of solid biological research back that up.